If you were a fan of The Office, you're probably dying to know what happened to the legend himself, Big Keith.
If you need your memory jogging, you may recall that the rather dry-humoured and emotionless character worked as an accountant for Wernham Hogg paper merchants and seemed to have an obsession with scotch eggs…ringing any bells?
The character of Big Keith has definitely gone down in comedy history and the actor who played him – Ewan MacIntosh has also gained a great deal of recognition for his portrayal.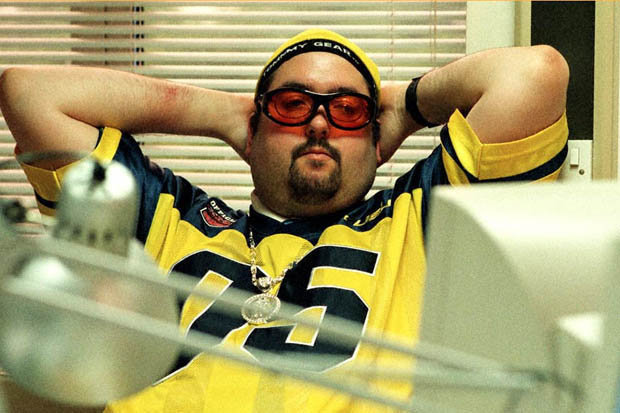 Since the show came to an end, Ewan is now doing personal video messages for people at a cost of £20. You can also hire him out for events and for a little bit of extra money…he will dress up as Ali G!
The comedian has also since starred in a number of indie films, as well as starring on Irish TV in The Lobster.
Speaking of his experience playing Big Keith in The Office, Ewan said:
"It certainly changed my life in that it opened up a lot of work that I would never have got otherwise."
"I still get weirdly recognised in the street, even though it was so long ago. The most surreal moment was meeting The Simpsons creator Matt Groening and having him say Keith was his favourite character.
"I think everyone has a bit of Big Keith in them.
"I still talk to Ricky Gervais occasionally. When he did the early live Brent music gigs in London he got me along to introduce the band on stage which was a fantastic experience.
"I told him yesterday on Twitter that Brent should go on the cover of Take A Break magazine and he said he'd have to pretend to be s****d by a ghost to get on there."