What's the best way to feel old? Play an old PlayStation or Sega Megadrive game on a 40 inch flat screen TV? Introduce a 16 year old to an Eifel 65 cassette? Or find out that Hanson are embarking on a 25th anniversary tour?
Oh my lord. I feel old.
1997 was an interesting time for music – the grunge-sized hole in the music scene upon the death of Kurt Cobain had been plugged by Oasis in 1994. The Stone Roses should have been the biggest band since the Beatles, but after many legal disputes and a disappointing second album, they missed the boat. By 1997, Oasis was not only the biggest band in the UK by some distance, but they were one of the biggest bands in the world.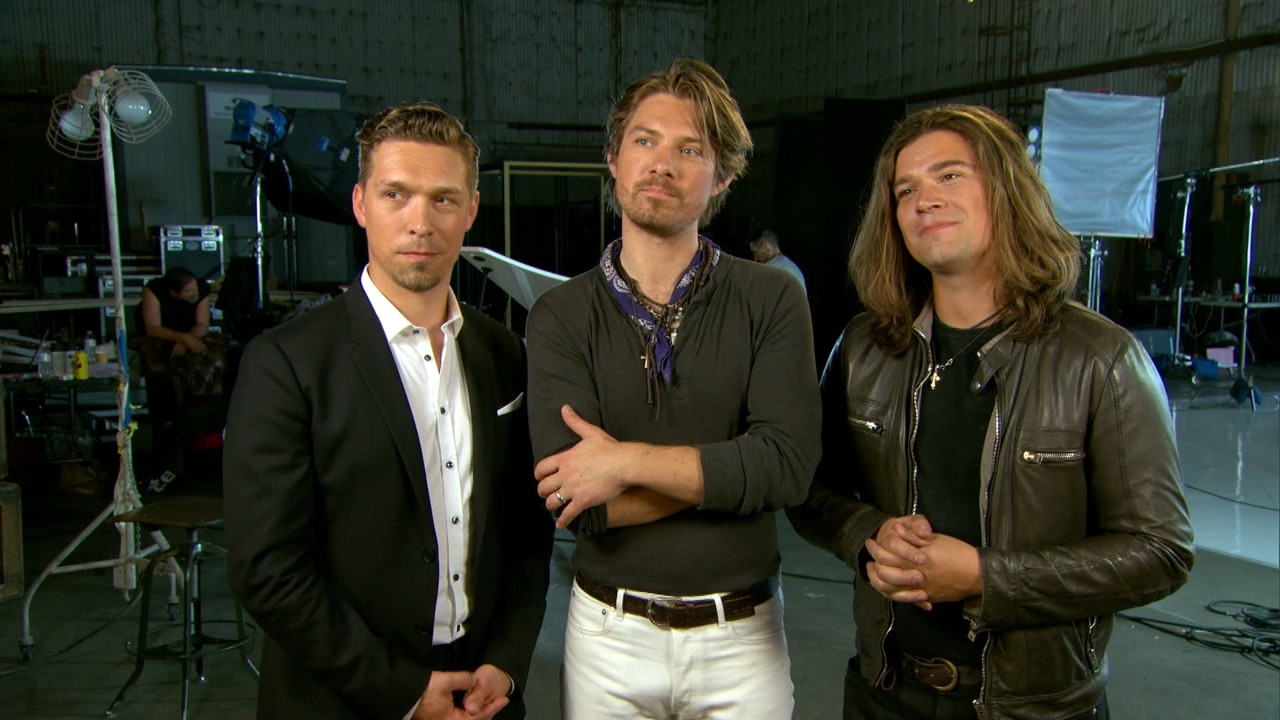 Marilyn Manson was on his way to becoming the most controversial artist in mainstream music, hip-hop was reeling from the death of Biggie Smalls, and the Spice Girls released their monster debut single "Wannabe". By the fall of 1997, Michael Jackson had completed his History World Tour, with an overall attendance of 4.5 million people. Shania Twain released an album, Come on Over, that went on to sell 40 million units. Bob Dylan sang for the Pope, and Black Sabbath's original line up reunited for the first time since 1978. Radiohead released OK Computer and Beck's masterpiece Odelay was nominated for Album of the Year at the 1997 Grammys, and won Best Alternative Music Album.
To sum up, 1997 was a big, big year for music. And in amongst all of this, in amongst the earth-shattering success of the Spice Girls, of Radiohead, of Oasis and posthumously of Biggie Smalls, three guys from Oklahoma released an album called Middle of Nowhere, and on it, there would be one of the biggest selling singles of the year: MMMBop.
The single introduced the world to Hanson – a pop rock group consisting of three brothers: Isaac, Taylor and Zac. MMMBop was phenomenally successful as it reached number 1 on the singles charts of 27 different countries.
And now, all these years later, Hanson have revealed that they are embarking on their Middle of the Road 25th Anniversary Tour, which will stop off in Europe and the United States, later this year.
The news is equal parts exiting and depressing, depending on how comfortable you are with the aging process. The tour will be celebrating 25 years since the boys first got together. To commemorate 25 years since the band's formation, Hanson are also going to release a greatest hits album, as well as a brand new single, to really get the party started.
Promising that the tour will be a 'fun and extensive musical experience', Isaac said: "This year is not only about the two decades of music, it's about celebrating the incredible community of fans who have been with us, singing along year after year."
And that's not all: 2017 also happens to mark 20 years since the release of their debut album Middle of Nowhere, from which MMMBop was the lead single.
If you're all excited for the news of Hanson's impending reunion, then you're in luck! They plan to release a Christmas album later this year also, which will be titled A Wintery Mix.
It will be a follow up of sorts to another one of their successful singles Snowed In, which was released 15 years ago.
Don't worry; it's not just you that feels ancient. Even Usain Bolt cannot win in the race against father time.
The Hanson boys look all grown up, which is ironic, considering that for many of us who grew up in the 90s, it's going to be a trip down memory lane.