We need to talk about Kevin!
Buckling under pressure on live TV is up there with the most embarrassing things that can happen to you, especially on a gameshow when the answer is so rivetingly obvious that having a brain-burb at that moment will live with you forever.
There's plenty of examples where it's happened too, with some absolute corkers on the list.
Adding to this list is contestant Kevin on Wheel of Fortune, who delivered a quite spectacular answer on Tuesday night.
He successfully managed to uncover 20 out of 21 letters in a puzzle that read: 'A STREETCAR NA_ED DESIRE'.
Confident, Kevin decided to go for it – guessing that the missing letter was a 'K'.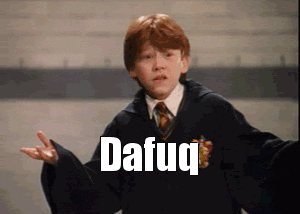 That 'K' of course, would have meant the answer read as 'A Streetcar Naked Desire', which sounds like a very hot and heavy version of the famous Tennessee Williams play.
The presenter reacted hilariously with a withering "Nooooooo" and the audience tell you all you need to know about how spectacularly bad Kevin's choice was.
Kevin's gaffe reminded many of South Park when Randy made a very x-rated error in one episode.
Take a look at the video below:
AHHHHAHAHAHAHA THIS REALLY JUST HAPPENED! 😂😂😂😂😂 pic.twitter.com/qcD8ybCwyB

— actually, a dad (@weedsocialist) March 21, 2017
Here's Randy's version from South Park. Notice the comparison?