An explosion in the St Petersburg metro system has killed at least 10 people with several more injured.
Two blasts went off from a device filled with shrapnel at Sennaya Ploshchad metro station on a train in the Russian city.
Russia's anti-terrorism committee have confirmed there are ten fatalities the explosion.
Kremlin spokesman Dmitry Peskov stated that Russian President Vladimir Putin has been informed of the explosion and has pledged a thorough investigation.
"We are considering all possible causes, including terrorism," Putin said in a statement
A Reuters witness saw at least eight ambulances near the Sennaya Ploshchad metro station.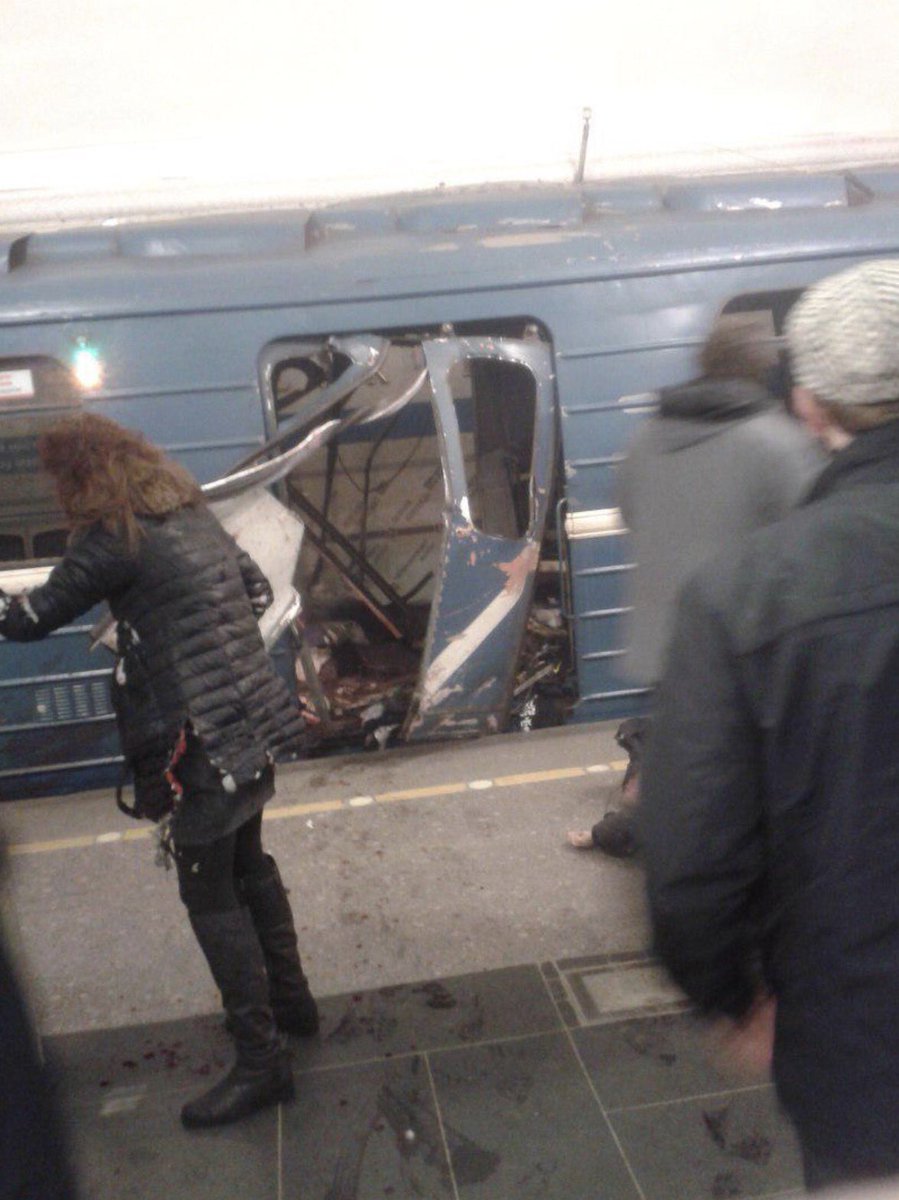 Another agency, RIA Novosti, said there appeared to have been blasts at two metro stations.
Eight metro stations have been closed according to Russia Today.
More to follow…