Martine McCutcheon has publicly announced how proud she is of her huge weight loss and recently shared a raunchy picture on her Instagram.
The 41-year-old British actress and Loose Women presenter is said to be relaunching her music career with a comeback track entitled – Say I'm Not Alone.
In the Insta snap, she showcased her bare bottom in a pair of skimpy thongs as she was about to hop into bed.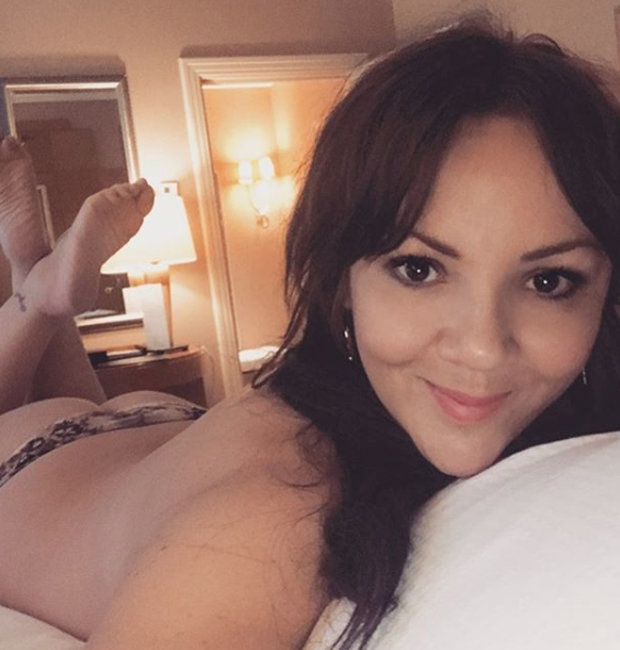 Looking glamorous with a full face of makeup, she lay on her front and positioned the camera for an over-the-shoulder snap.
Posting to her 141,000 Instagram followers, she captioned the picture: After a long but fabulous day, it's a cheeky nighty night from me #thesavoyhotel #loveit,'.
Fans were mind blown by the snap and many commented back to the brunette beauty:
One fan said: "Oh my god hot hot f***ing hot."
Another commented: "Flaunt it while you've got it, looking awesome."
Whilst another over-excited follower said: "Very sexy picture Martine you should do this more often."
However, the photo didn't go down too well with all of Martines followers, as one announced:
"Anybody would think you had an album to promote."