For many children, the ultimate dream is to grow up and be a famous movie star. Some get plucked out of nowhere from an early age and some start treating the boards, so to speak, before they have learnt to tie their shoes. But whatever the case, it has always been a curious scenario when children become household names, having starred in a huge movie or television show, only to leave that world behind and rejoin the rest of us in the world of regularity. With that, here are nine child stars who quite acting to work regular jobs.
Carrie Henn (Aliens) – Primary School Teacher
Much like Peter Ostrum, Carrie Henn has one credit to her name, but boy, what a credit to have! Carrie Henn played Newt, the young girl whom Ellen Ripley, played by Sigourney Weaver (who was nominated for Best Actress at the Academy Awards for her role) fought tool, nail, claw and alien tongue thing to keep safe. According to the casting director, Newt proved to be the most difficult role to cast. This can be the case for many big budget films looking for a child on which quite a lot of film will rest. Schoolchildren were auditioned, but many of them had acted in commercials and were accustomed to smiling after saying their lines. Proving that sometimes, no experience can be great experience, Henn, from Atwater, California was chosen out of 500 children for the role, although she had no previous acting experience. Despite critical acclaim for her performance in the role (for which she received the Saturn Award for best Performance by a Young Actor) she decided not to pursue acting on a professional basis. Instead, as the years went on, she settled into a career as a teacher of fourth grade students.
Charlie Korsmo (Hook) – Law Professor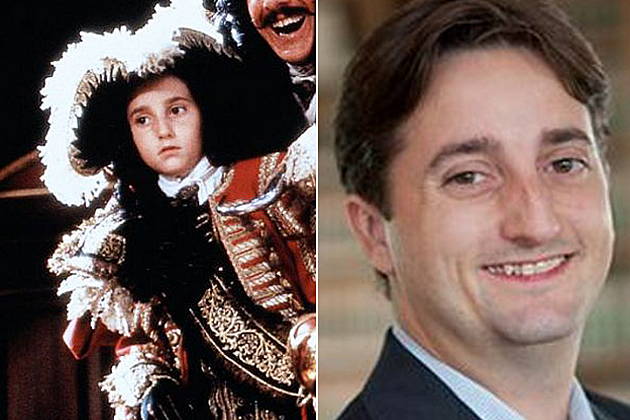 Despite earning $300 million on the back of a $70 million budget, and being nominated for five Academy Awards, Steven Spielberg openly acknowledges that he doesn't like Hook. With a film that had all the tools for success: helmed by one of the top 3 directors of all time, scored by the genius that is John Williams and starring Robin Williams, Dustin Hoffman, Bob Hoskins, Maggie Smith and Julia Roberts, the film still managed to be a critical letdown. However, one actor who was afforded the opportunity to greet the cinema-going world was child actor Charlie Korsmo, who played Peter Pan's son, Jack Banning. Before Hook, Korsmo began to grab the attention of the masses for his role in the 1990 film Dick Tracy, for which he received a Saturn Award for Best Performance by a Young Actor as well as a Young Artist Award for Best Young Actor Starring in a Motion Picture. After that he landed roles in films such as The Doctor, What About Bob? and Heat Wave. However, after Hook, Korsmo took a seven year hiatus from films, not appearing again on the cinema screen until 1998's Can't Hardly Wait. As he began to transition out of film, Korsmo earned a degree in physics from the Massachusetts Institute of Technology in 2000. Since then he has worked for the Environmental Protection Agency, and for the Republican Party in the House of Representatives. He received a Juries Doctor degree from Yale Law School in 2006. After passing the New York State Bar exam in 2007, Korsmo became a visiting lecturer at Brooklyn Law School. Now, he is a professor at Case Western Reserve University School of Law in Cleveland Ohio.