Del Boy is well know for his French phrases. Fair enough, none of them make sense and he even manages to get "Bonjour" and Au revoir" mixed up! However, this is one of the various reason to why we love the legendary comedy character.
If you want to try and emulate Del Boy's great French phrases, below is a list of all the words he uses and the translation to what they mean.
May come in handy if you're trying to impress a decent sort, you'll knock em bandy!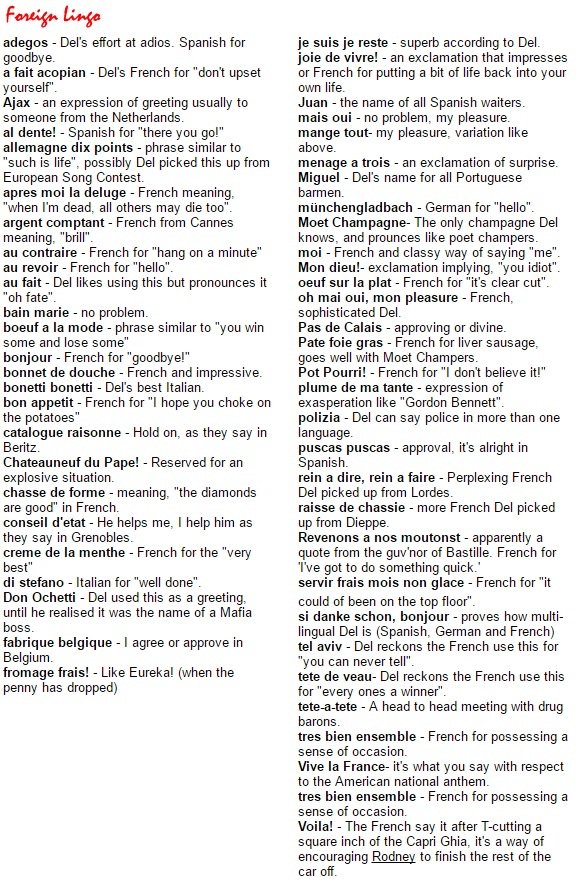 Did you know that Only Fools and Horses writer John Sullivan planned another episode based on Del Boy's 65th birthday? Sir David Jason revealed all and you can read about it here.